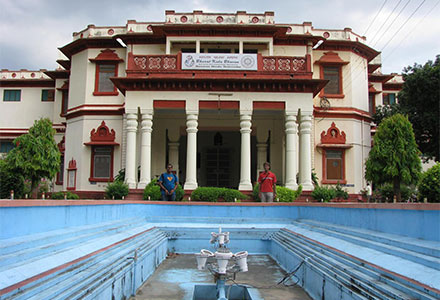 In the cool and calm surroundings of B.H.U is the Bharat Kala Bhavan which has established in 1920 A.D. and has a vast collection of paintings, Hindu and Buddhist sculptures and other materials of archeological studies.
In the main hall of the Bhawan, there is a figure of a man standing on one leg and one hand on his hip and lifting a mass of stone above his head, with one hand. The figure is said to be of Lord Krishna lifting Govardhana.
Bharat Kala Bhavan remains closed on Saturday and Sunday both and open on week days between 10 A.M. to 5:30 P.M.