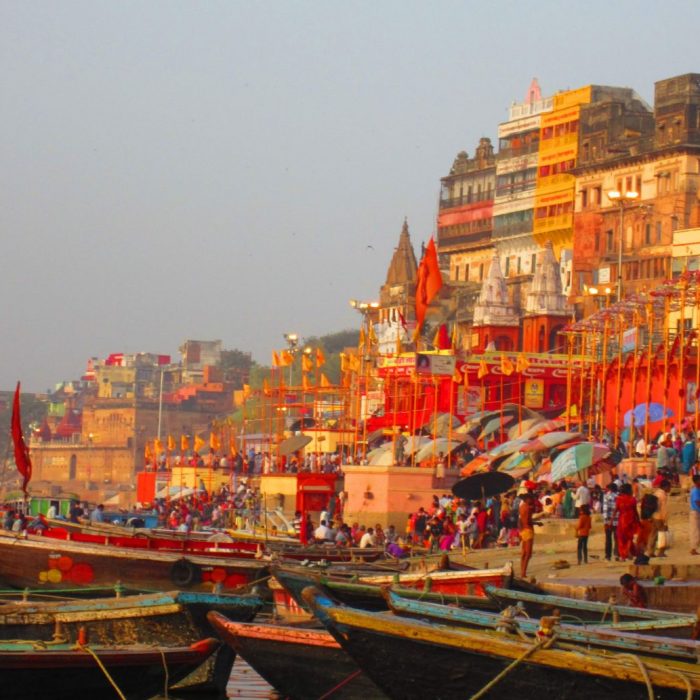 As per Mythology, Lord Brahma performed Das (ten) Ashwamedh sacrifices here & hence the name, It is also known as Brahma Dwar (Door Step of Brahma).
Of all the Ghats along the Bank of the Ganges, this is the most popular Ghat and is the hub of pilgrim's morning and evening. The present ghat was built in 1748 by Peshwa Balaji Bajirao and is the venue for the Famous Morning & Evening Ganga Aarti wherein thousands of earthen lamps are immersed in the Ganges and is a Site to behold.
This famous Ghat is adjascent to the Brij Rama Palace & our guests can take a boat to see the Aarti from the water which is an experience in itself.